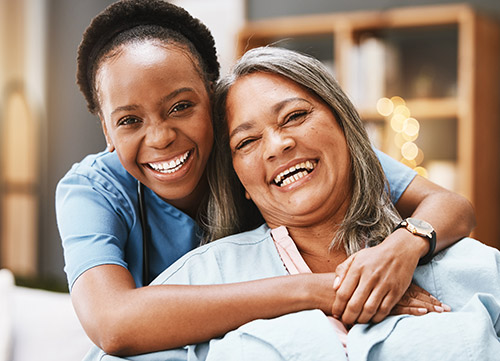 Welcome back to our blog page for our Buford-area assisted living and our Buford memory care community. We take great reward in the form of personal feedback from our blog readers that we inspire you with our efforts here. But we humbly submit that it is YOU who inspire us! In today's blog post, together, let's briefly ponder the benefits of our online relationship with each other.
Today's senior has evolved away from the one-size-fits-all model. Savvy older adults are wanting more control over their lives and are demanding convenience and choice. That's why the Manor Lake Assisted Living and Memory Care philosophy is to create a lifestyle completely customized to each individual's needs.
It starts by asking a lot of questions when residents first move to one of our communities. We then aim to suit each individual's style and needs and encourage aspirations. Resident needs are at the heart of whatever we do.
TELL US YOUR STORY. WE'LL MEET YOUR NEEDS.
Once you move into one of our communities, we'll ask plenty of questions to get to know you so we can make your life right for you in every way.
Think of it as a senior needs assessment – only more personal. It's customized with details that pertain only to you. This collection of facts, preferences and stories about your life will form both the basis of our friendship with you and your lifestyle plan. This information is then used to create a uniquely relevant experience for you, where your needs are met in a style that suits you.
You want to eat lunch in your room instead of the dining room? Done. Would you like to invite a friend for tea and cookies in the lobby? Will that be hot tea or iced? Do you want your haircut appointment to be every other Wednesday or every single Thursday?
Our staff within both our assisted living community and our memory care community is skilled at learning what you like and then creating a lifestyle customized to your needs.
WHAT DO OLDER PEOPLE NEED?
What are some of the desires we hear from residents? Seniors want to feel connected to others and experience social engagement. A survey from the National Council on Aging supports this need. The survey discovered that seniors have a real need for connectedness. More than half of seniors nationally – 53 % – indicate that being close to friends and family is important. Only 15 % felt occasional feelings of isolation. Relationships with friends and family even outweighed financial concerns for older adults.
FEELING GOOD ABOUT YOUR LIFE.
Research about happiness and aging may surprise you. According to an AARP survey, although many younger Americans have a negative perception about aging, most older Americans feel good about their lives. The national study surveyed 2,601 American adults. It reported 67% of people age 60-plus are "satisfied" or "very satisfied" with their lives versus 61% of people age 18-39 and 60% of those respondents age 40-59. While about half of the survey respondents age 18-39 believe it's "normal to be depressed when you are old," just 10% of those over age 60 feel old age is a depressing life stage.
WE EMPOWER CONTINUED GROWTH AND PERSONAL EXPRESSION.
What can you look forward to every day with the lifestyles we've meticulously designed? You can look forward to something uniquely different – something inspired by you. For certain there will be the same smiles and friendly conversations that everyone in our communities shares. But there will also be the opportunities for you to take off for your morning walk while your neighbor settles in to put together a puzzle. You can come back for coffee (with cream, please) and your book club while the choir strikes up in an adjoining room. You get the picture. Your lifestyle will be anything but cookie cutter.
So very simply stated, thank you for your feedback and to our cherished residents and resident family, thank you for enriching our professional lives with the privilege of both caring and growing with you!
hi