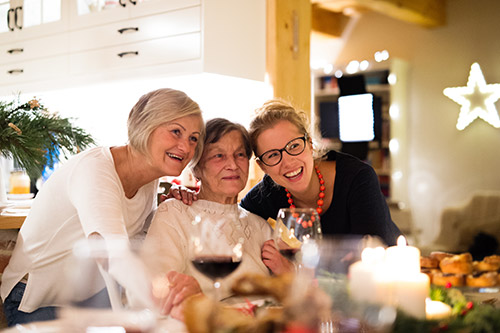 Thanksgiving, 2022 is just a little more than a week away. We thought it would be appreciated to craft a Thanksgiving-focused blog reasonably in advance of the holiday to give all our readers time to reflect and hopefully act upon some of our notions.
The Thanksgiving holiday conjures an assortment of emotions within all of us. For some, this is a time to reflect on loved ones, living and passed. And, yet, regardless of where Thanksgiving finds each of us this year, it brings an opportunity to pause and give thanks for the simple things we often take for granted. Things like the love of family, food on the table, and even for life itself.
At both our assisted living community and within our memory care community here at Manor Lake, throughout the month of November we have been celebrating Thanksgiving with delicious dinners and special activities and events. We understand that it has been challenging for family members and for residents who, for whatever reasons, may not have been able to get together as often as they would like. Be warmed by the fact that, inside our doors, there is no shortage of celebration, laughter, and love. Our residents and staff members have been sharing special personal feelings of gratitude all month.
So, what are you thankful for this year? Have you shared your thankful thoughts with your loved ones? This is a wonderful time of year to express gratitude to those people in your life who make it so special.
Here at Buford's Manor Lake Assisted Living & Memory Care, we are thankful for the wonderful individuals who walk through the halls of our communities every day. Our residents and their families are a blessing as well as our dedicated, caring staff.
From all of us at Manor Lake, we offer you and your families a very special Thanksgiving. We hope to see you soon. If life prevents you from being here in person, know that we stand ready to assist you in any way possible to communicate your love and appreciation to your beloved family member, and our beloved resident.