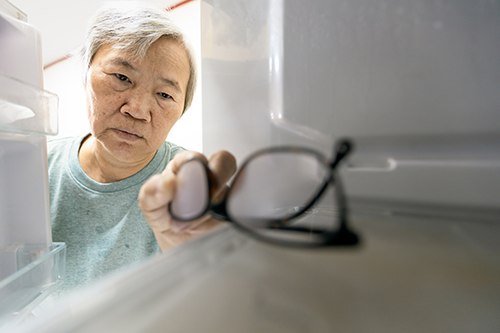 Welcome back to our Buford-area assisted living and memory care blog! A healthy heart is conducive to brain health which helps mitigate the chances of cognitive decline and impairment. While the exact risk factors for dementia are not set in stone, certain lifestyle changes do seem to have a significant impact on the body and brain and reduce the chances of certain types of dementia, like Vascular Dementia.
What's Good for the Heart is Good for the Brain
Studies show that heart health is linked to brain health. This might be cited as the fact that your heart pumps blood to different parts of the body, including the brain. Therefore, any damage to the vessels through which blood is supplied will lead to a host of serious health conditions like heart disease as well as dementia.
Vascular dementia is commonly caused by a stroke, which is a kind of brain attack. This happens when plaque or a clot blocks a blood vessel, limiting the supply of blood to the brain. It also happens when a blood vessel bursts in the brain. Due to this, the brain tissue dies, increasing the chances of memory loss.
Vascular Dementia is caused by a string of these strokes, which lead to impaired memory and other problems. Therefore, it is safe to say that brain health is related to and, at times, dependent on heart health.
How to Take Care of Heart Health for Brain Health
Taking care of your heart can significantly reduce the chances of heart disease as well as memory loss. This guide will talk about some of the ways you can take care of your heart to avoid losing memory at an early age.
Control and Monitor Your Blood Pressure for Brain Health
High blood pressure or hypertension is a precursor to heart disease. During high blood pressure, too much pressure is exerted on the blood vessels, which incurs the risk of heart disease. High blood pressure is often called a silent killer as its symptoms tend to go ignored.
High blood pressure also increases the chances of dementia later in life. To prevent this, monitor your blood pressure and work closely with a doctor to avoid experiencing dementia.
Eat Healthy Foods
To ensure heart health, you need to take care of what you feed your body. There are certain foods that are conducive to sound heart health. You should try to incorporate fruits, vegetables, whole grains, and omega-3 fatty acids into your diet. If you have a history of heart disease in your family, you should limit your intake of alcohol and foods that have high sugar content and saturated fats.
Exercise for Your Brain as Well as Your Body
Staying active is another way to ensure your heart is healthy and reduce the chance of vascular dementia. A sedentary lifestyle increases the chances of high blood pressure and obesity, another contributing factor to heart disease. Experts recommend at least 150 minutes of moderate intensity exercise a week.
Final Word
Sound heart health is imperative for brain health, which in turn helps to prevent cognitive impairment conditions like dementia. Follow the tips above to enjoy a healthy heart and brain and do your part in keeping dementia at bay.
We Are Here to Help
At Buford's Manor Lake Assisted Living and Memory Care, we are here to help. We want families to make the best decision for their situation. Furthermore, the staff at both our Buford memory care community and our Buford senior assisted living community are proactive. That means we are not waiting for a problem to arise. Instead, we are actively engaged with every resident. We warmly extend our invitation to come see it all for yourself. We are confident you'll find it to be a warm experience!