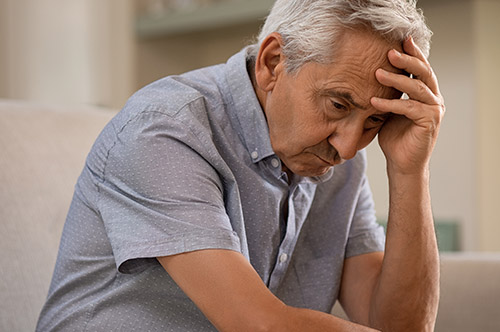 Welcome back to our blog page for our Buford-area assisted living and our Buford memory care community. This is the fifth and final blog post within our five-part series focusing on a single indicator of signs that a transition to professional memory care will be in the best interest of your loved one.
Here are the links to our prior posts on this subject:
Declining Confidence and Happiness
As dementia progresses, a senior's ability to maintain relationships also changes. They will need people around them who understand dementia and can provide a gentle form of company that does not demand consistent memory continuity. Most seniors in assisted living are not experiencing dementia and are not trained in supporting relationships with a dementia patient.
However, every caregiver within our memory care community is professionally trained in providing memory care, understands dementia, and can help residents maintain relationships with both staff and other residents. Furthermore, memory care staff can help coach family and friends on how to communicate with their loved ones to produce happy and rewarding interactions. If your loved one is having difficulty maintaining relationships or seems to be withdrawing from their friends in assisted living, or even forgetting their friends in assisted living, it may be time to make the transition to memory care.
We understand these are difficult and frightening subjects to consider. With that said, here at Buford's Manor Lake Assisted Living and Memory Care, we are highly trained and skilled subject matter experts on the two subjects. And we can help you whether you are a resident, resident family member, or a non-associated care giver simply doing their best to serve another. We salute you and want you to know that we are always open and ready to talk.