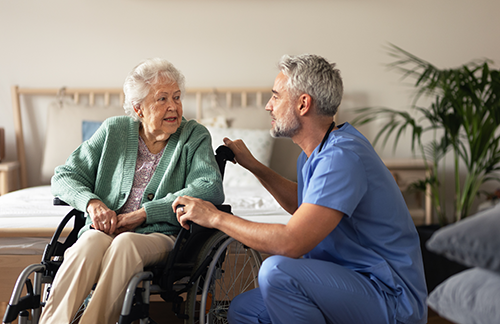 Greetings and welcome back to our Buford senior living and memory care blog. When an elderly parent or family member is living independently, there will come a day when you can't escape the reality that their well-being is at risk. As time goes on, your loved one may require additional help for their health and safety. However, trying to decide whether it is time to transition to assisted living is not always easy.
As a trusted provider of assisted living in Buford, today we will discuss three of the most common signs indicating the need for assisted living:
Declining Health
According to the National Council on Aging, about 80% of older adults have at least one chronic condition, with nearly 70% of them having two or more. The presence of a chronic illness can cause your loved one's health to deteriorate as they get older. Instead of trying to manage your loved one's condition on your own, it may be time to escalate their needs with an elderly care provider.
Changes in Personal Hygiene
A decline in hygiene could be due to self-neglect but may also be caused by the inability to perform essential self-care tasks. Signs of poor hygiene include unkempt hair, stains on clothes, or unpleasant body odor. Additionally, other signs of self-neglect include unsanitary living conditions, weight loss, and poor medication management.
Social Isolation
Social isolation in seniors poses serious health risks. This includes heart diseases, high blood pressure, and cognitive decline. With assisted living, seniors gain regular opportunities for social interaction to enrich their lives.
Manor Lake Assisted Living & Memory Care is the place to go for those who need high-quality support from compassionate, qualified specialists. To provide comprehensive support, we offer personalized care that includes memory care services here in Buford as well.
Stop by and let's talk about your concerns for your loved one and how professional assisted living services can serve both you AND your loved one. It very likely will give you peace.